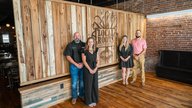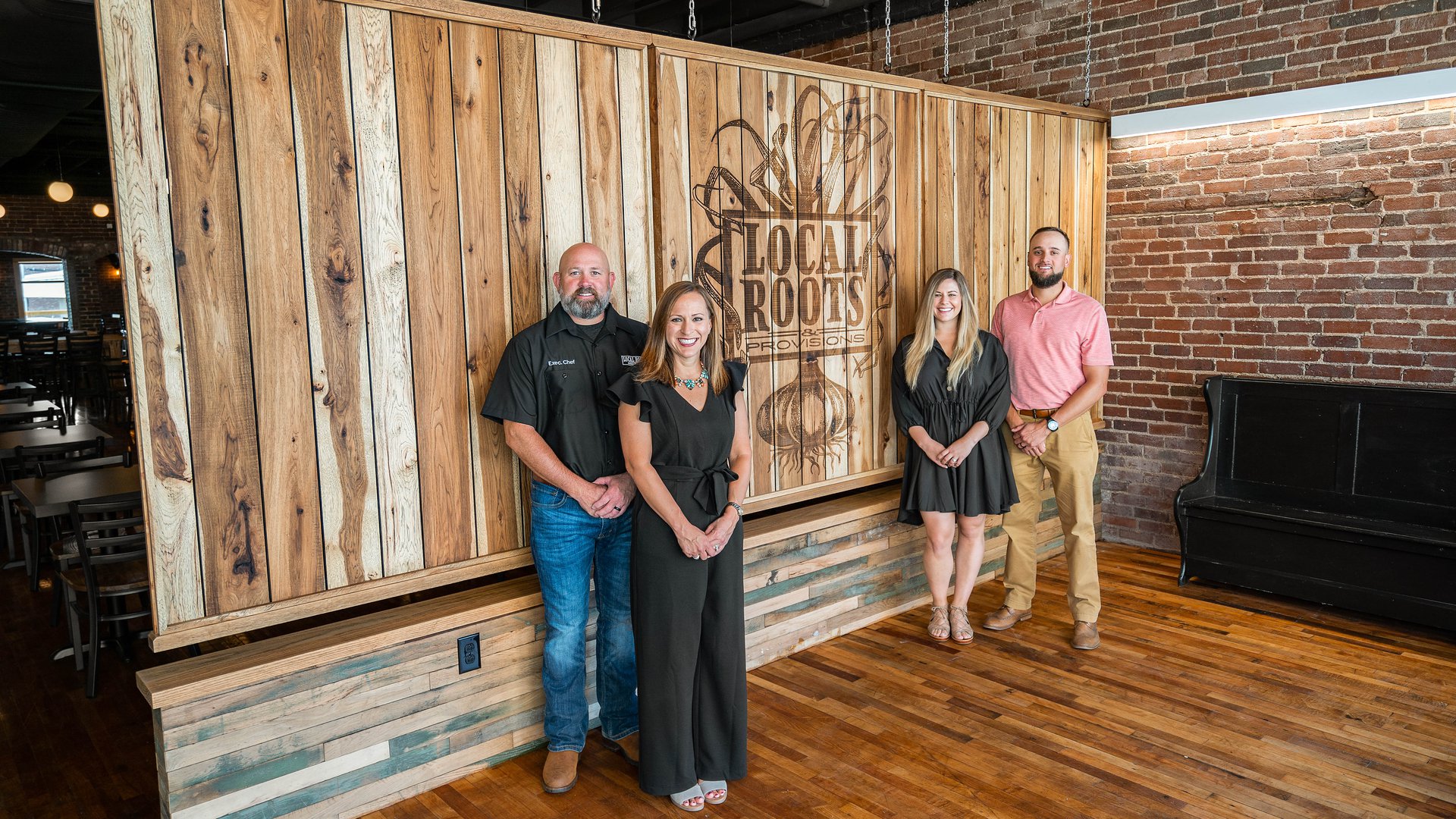 Deana Spainhour
Co-Owner
I grew up in the small town of Julian, located just outside of Greensboro, NC. My grandparents had a huge garden and always had plenty of fruits, vegetables, and flowers to share with others. On hot summer days, we would sit out back shelling beans and eating homemade ice cream. Looking back, I think that is where my love of fresh, homegrown, home cooked food came from. When I met Wes, we discovered we had similar backgrounds having grown up in small North Carolina towns. His love for cooking and my love for entertaining were a great blend for hosting friends and family for many events over the years.
What is your inspiration for the restaurant?
One of my favorite annual events to host each fall is an Oyster Roast and Low Country Boil. Friends and family gather in the backyard, the food is great and the sense of community and camaraderie make it something to look forward to each year. My hope is to bring that same feeling to the restaurant. We want to have a welcoming environment with great food and great hospitality that leaves everyone wanting to come back for more!
Wes Spainhour
Co-Owner & Executive Chef
Food has always played a pivotal role in my life. I remember helping my Granny gather vegetables from her garden when I was young and using what she grew to cook Sunday suppers for the family. As a child growing up in the foothills of NC, I learned the importance of family and community. My mother owned a catering business and has always had a love for entertaining. Watching her build her business started me on the culinary path that led to opening Local Roots. I believe that food helps to connect people and that a sense of family is created around the table. The main inspiration for my dishes is to honor my Southern roots…food that is fresh, homemade and rustic. My family and I welcome you and want you to know you always have a seat at the table here at Local Roots.
What is your favorite meal?
This is tough. I'll say my favorite meal to cook is one that is cooked low and slow so I have time to talk to and laugh with friends and family.
Ethan Herman
Co-Owner
Ethan Herman was born and raised in Vale, NC. He is a graduate of West Lincoln High School and earned a Business Administration Degree with a concentration in Entrepreneurship from Appalachian State University.
Ethan is the co-owner of Hemlock Builders, the company tasked with the renovations of the restaurant building. He has loved watching the transformation unfold. Ethan will oversee operations of the restaurant.
What is your favorite building feature?
The refurbished and repurposed original hardwood flooring throughout the main dining room and event space is one of my favorite parts of the restaurant. It was a fun project to complete and adds so much character to the restaurant.
Rachel Herman
Co-Owner
I was born and raised in a small town in Pennsylvania. I moved to North Carolina (where I fell in love with the food!) after finishing a Business Administration Degree, with a concentration in Human Resource Management. I've worked many years in recruitment and HR, and I'm now a licensed Realtor in NC. Ethan and I live in Lincolnton with our two dogs.
Why is this restaurant important to you?
Growing up, I knew I wanted to help people. When I moved to NC, I felt so welcomed and always wanted to give that feeling to others. I can't think of a better way to do that at this moment than to bring people together in community and fellowship, all while supporting our local partners, small businesses, and producers.